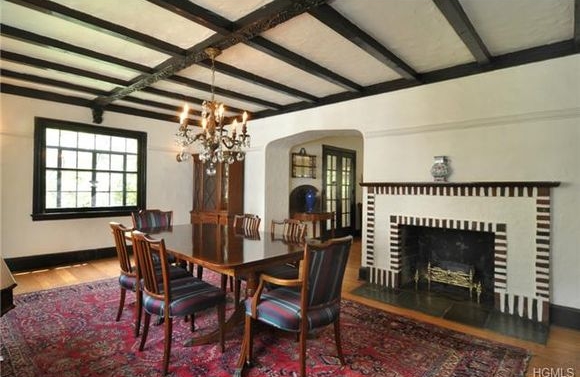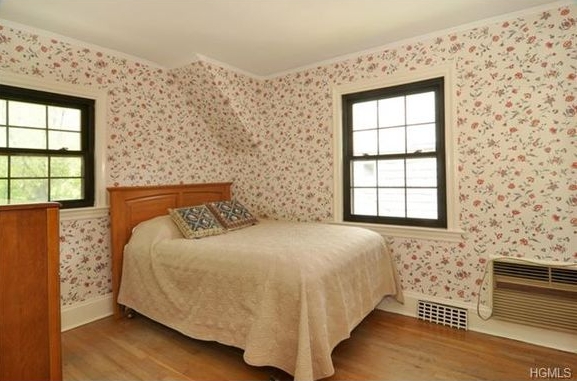 This 1930s tudor had charm and unique features but felt dark and dated with its brown woodwork, yellow oak floors and almost exclusively brown wood furnishings. We lightened the space with paint on the walls and woodwork, and an updated finish on the floors. The new color palette makes the home feel larger and brighter and highlights its character. Rooms like the kitchen were freshened with paint, new flooring, hardware and accessories to minimize renovation cost, but modernize the space while keeping in line with the house's integrity and the updated design throughout the rest of the home. Newly renovated bathrooms that were not to the owner's liking were painted and accessorized to detract visually from the undesirable elements. The furnishings are a combination of vintage pieces from a variety of decades and styles updated with fresh upholstery as well as new pieces. This signature gld interiors mix makes this home's design truly unique. These before and after images reflect the potential design can impart on what may seem old and dusty, but in fact is full of potential.
This formerly dark paneled sunroom was cluttered, claustrophobic and uninviting. Fresh paint on the walls and ceiling, a new patterned rug and new kid friendly furnishings have lightened and updated the space. The furnishings were selected to be durable and also offer storage and organization for the playroom that was easy to maintain.
This 1970s paneled bar room was updated with a coat of fresh paint to brighten the space. We framed the large windows in black to accentuate the lush green outdoor landscaping and bring it into the room. The clients had a diverse collection of objects and furniture collected from their travels and we incorporated those into the space augmenting with vintage finds where needed. The green shades in the upholstery, pillows and wall covering again pull the exterior foliage in.
This basement was finished by the home's former owner in a very basic way. The homeowners wanted a way to make this space more cozy and inviting for family movie night and also for children, adults and friends alike to have a play space. Housing the home owners' 2500 plus vinyl collection in an attractive and compact way was also a priority. Fresh paint and carpet as well as reworking some family pieces give this space its comfy yet quirky, unique feel.
A vintage 1950s light fixture, patterned grasscloth and a panted floor turned this once dark entryway into a welcoming light filled entryway. A few small changes can make all of the difference!
Textiles were key to adding interest to this Master Bedroom. Here we mixed Lisa Fine, John Robshaw and Peter Dunham. A Serena & Lily grasscloth chest of drawers creates a night table with ample storage, a must in this New York City apartment.